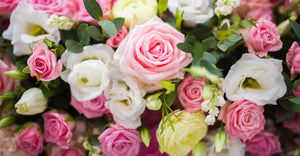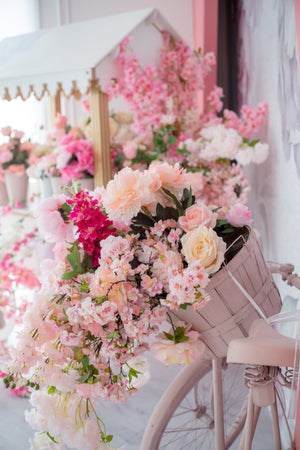 Send your flowers within one hour in DUBAI
FOREVER ROSES
FOREVER ROSES are 100% natural roses that have been preserved in a special way to last forever without water or sun .It comes with elegant black box , makes it a perfect gift for any occasion . A gift that really lasts a life time .
BROWSE FOREVER ROSES
Our Group
★★★★★

" 😍😍 فريق اليجانت اعتمادي عليكم يا في محله اهم ايام العمر يوم زفافي واهتمامكم فالتفاصيل الصغيرة والكبيرة خلت اليوم يكمل في اجمل صورة شكرا 🙏🏻😍 "

Shaikha
★★★★★

" يزاكم الله كل خير ما شاء الله وايد الترتيب جميل والخدمة رائعة 🤩👍🏻 ''

Khaolaa
★★★★

" Great quality , fast service "

Alex Danfi
★★★★★

''ورودكم جميلة جدا جدا جدا جميلة اشكركم كان عيد زواجي هالسنة اجمل بزينتكم ''

Marowa
We take great care to maintain the freshness of our flowers during transit. Each bouquet is expertly arranged, and we use specialized packaging to keep them in optimal condition throughout the delivery process.
Absolutely! You can add a personalized message or card with your fresh flower delivery in Dubai. Simply write your message during the checkout process, and we'll ensure it accompanies your thoughtful gift.

While we strive to provide the highest quality flowers and service, if you encounter any issues with your delivery, please refer to our refund and return policy on our dedicated page to understand the process.
If the recipient is unavailable at the time of delivery, our delivery team will follow your selected delivery instructions. We may attempt redelivery or leave the flowers with a trusted neighbor or reception if permitted.